​Top 30 Tunes To Listen To When Riding Your Kubota RTV
Mar 20th 2023
Whether you've got a Kubota Sidekick, a Kubota RTV 900, or a Kubota RTV-X 1140, you can significantly alter your riding experience with the right soundtrack! Although it does help, you don't need a high-end UTV sound system to get quality music while riding. But if you've only got what your local radio stations play, it won't matter how good your audio setup is if all you can listen to is the garbage they transmit. So if you use your rig for work during the week, or if you cruise for fun on the weekends, here are the top 30 songs to play when riding your Kubota side-by-side!
Best Kubota RTV Working Songs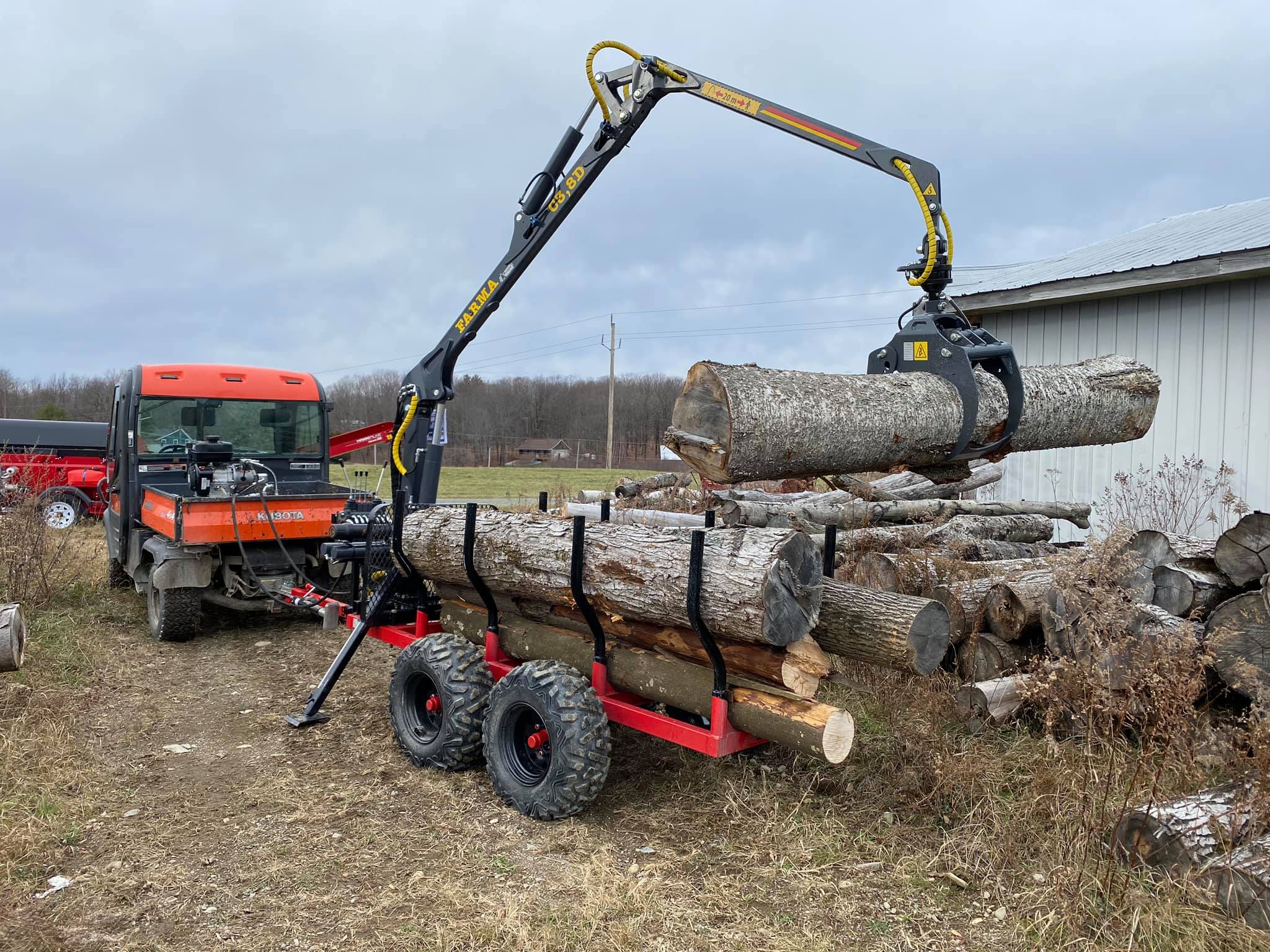 Regardless if you're plowing roadways, hauling hay bales, or wrangling cattle, a good playlist can make those tedious chores fly by much faster than they otherwise would in silence. You can boost the morale of your team with a good working song, and you can also get more done yourself with the tailwind of a quality track driving you forward. So motivate yourself on those Monday mornings and keep a fire lit under your butt on Friday afternoons with the following Kubota RTV working songs!
Brand New Man by Brooks & Dunn
All My Ex's Live In Texas
Chattahoochee by Alan Jackson
She Cranks My Tractor by Dustin Lynch
Song Of The South by Alabama
Convoy by C.W. McCall
Country Must Be Country Wide by Brantly Gilbert
Truckin by Grateful Dead
Me And My Kind by Cody Johnson
What Else Is New by Cody Jinks
Best Kubota RTV Trail Riding Songs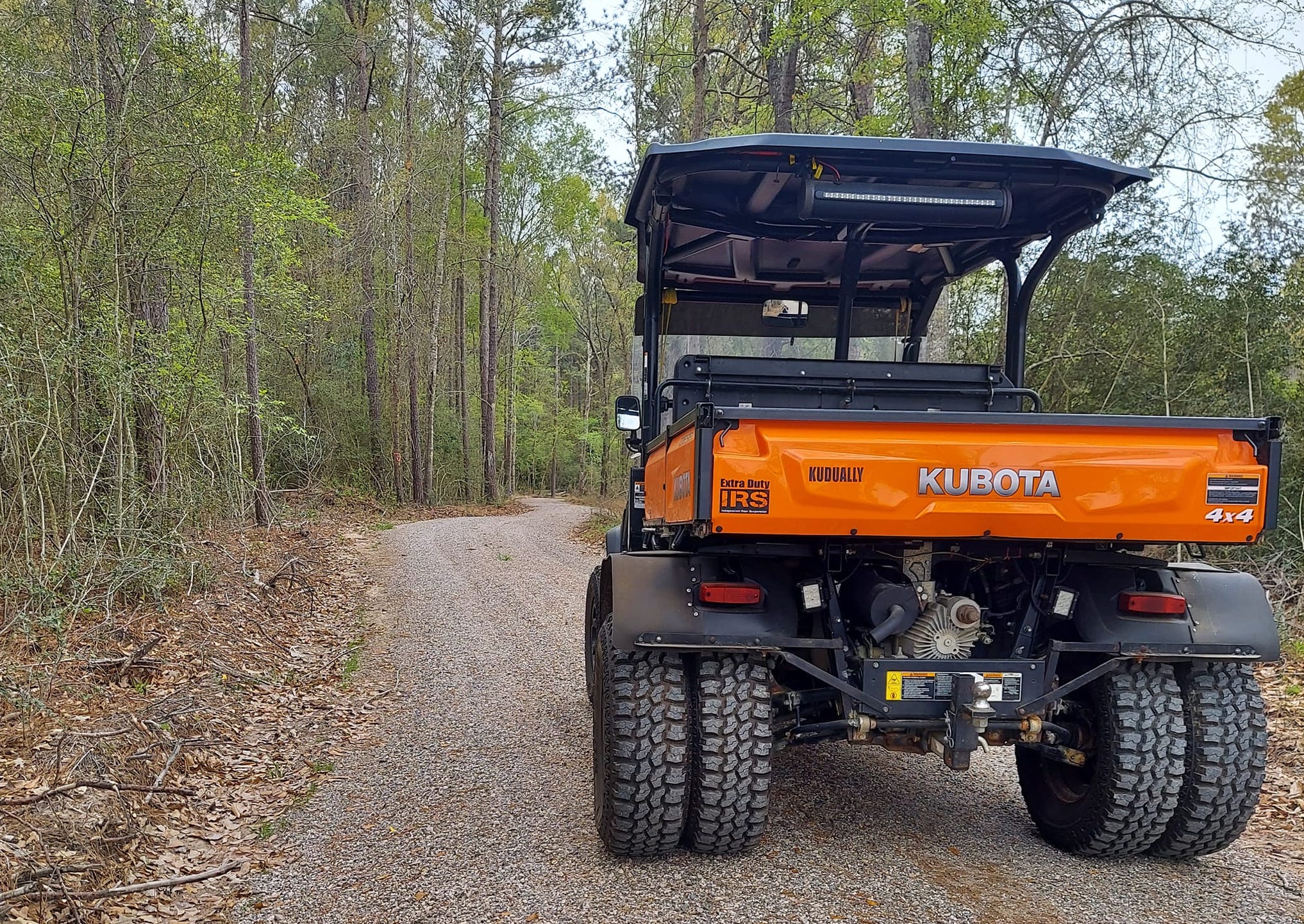 While you might want to get just as hyped up trail riding as you do when working in your Kubota UTV, the two are distinctly different undertakings. It's like waking up early to go fishing compared to waking up early to go to work – you get out of bed at the same time, but feel more awake and raring to go for the former. So to match the excitement and sense of exploration that you feel when trail riding, we've compiled the following list of trail riding songs to complement the activity at hand!
Aw Naw by Chris Young
It Ain't My Fault by Brothers Osbourne
All Summer Long by Kid Rock
Pour Some Sugar On Me by Def Leppard
Thunderstruck by AC/DC
Click Click Boom by Saliva
This Bar by Morgan Wallen
Rock You Like A Hurricane by Scorpions
Cum on Feel the Noize by Quiet Riot
We're Not Gonna Take It by Twisted Sister
Kubota Sidekick Mud Riding Songs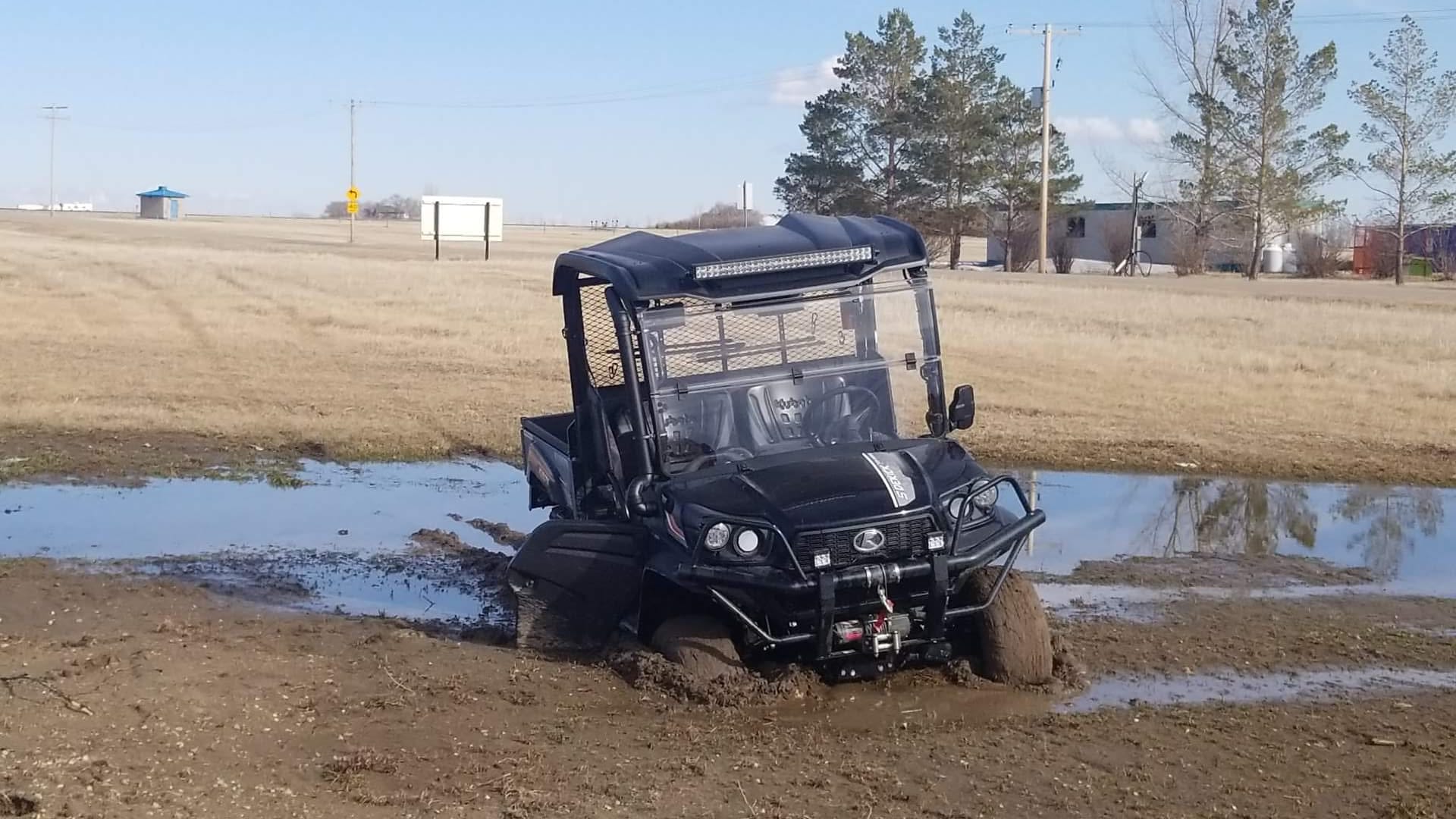 When you're trail riding, you probably want songs that make you feel wild and free. When you're mud riding, however, you might want to listen to music that's a little bit edgier. To make it through thick mud pits, you'll need to commit to the throttle. And for slippery clay mud, you'll want to maintain the situational awareness to accelerate when required, but brake when necessary. If you're poised to get down and dirty in the muck, the following songs will suit you nicely!
Proud American by Moccasin Creek
Hank Crankin' People by Josh Tompson
Rebel Kids by Justin Moore
Whistlin' Dixie by Randy Houser
Let Your Country Hang Out by The Lacs
Bad Mother Trucker by Eric Church
The Old Days by Upchurch and Justin Adams
Blue Collar Boys by Frank Foster
Watermelon Crawl by Tracy Byrd
Addicted by Saving Abel
Getting The Right Kubota RTV Audio Kit / Audio Accessories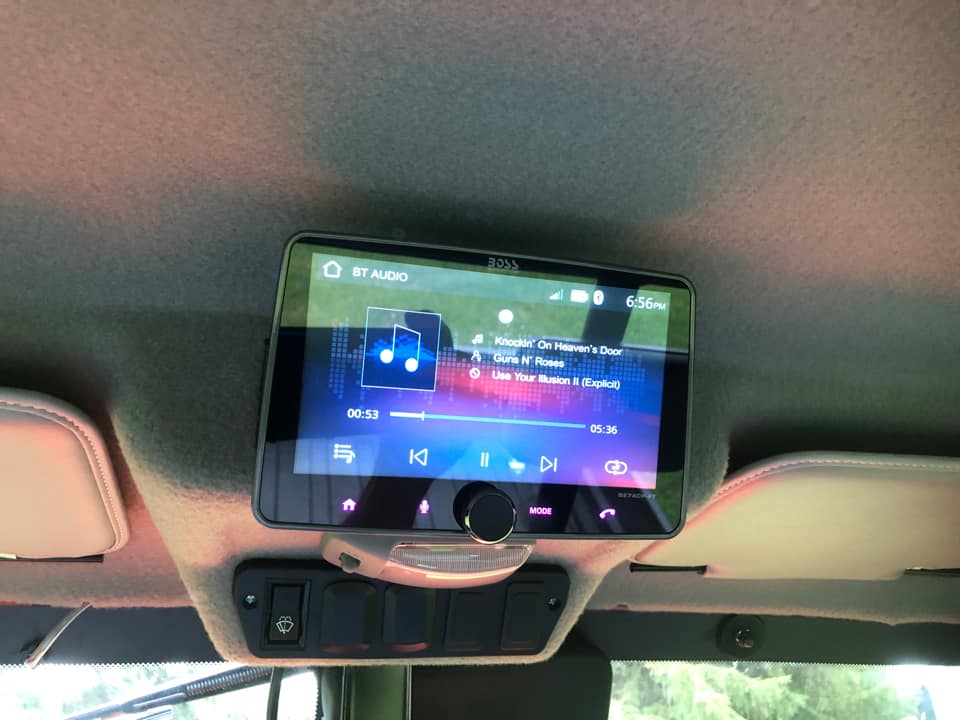 The only dollar spent on audio worse than the one at Best Buy or Wal-Mart is the one spent on the factory Kubota RTV audio system. But for those that aren't aware, the Kubota RTV modes that come stock with cab enclosures also come stock with speakers in them – albeit not the best speakers. You can change the factory speakers – which are located in the front up top on both the left and right sides – or you can simply add a radio / head unit and tap into them. But if you want to listen to FM radio, make sure you also install an antenna. You can attach just about any single-DIN radio to the factory audio wiring harness, but you might need an adapter wire harness and a machine-specific pin diagram in some cases.
Aside from the factory Kubota RTV speakers – and earbuds that connect to your iPhone – a popular option for side-by-side owners of every walk of live are soundbars. There are several soundbars for the Kubota RTV and Sidekick out there, but most are weatherproof, Bluetooth compatible, and come with multiple speakers and tweeters inside. Riders like soundbars primarily because they're easy to install, but many are also modular, which means you can add more speakers and subwoofers to them in the future if you desire.
Wake tower speakers are another option for Kubota UTV owners, and you can also add a pair of 6.5" or larger speakers under the headliner. Plus, with an mp3-compatible AM/FM digital media receiver like the ones by Boss or Rockford, you can also get hands-free calling as well as back-up camera functionality! The daily doldrums can get old fast. So keep things fresh with the aforementioned playlists and a sound system / audio upgrade from Everything Kubota RTV!