​What To Expect From The 2023 Kubota UTV Lineup
Dec 5th 2022
In 2023, you've got a couple gas-engine Kubota options to choose between: the Mid-Size 2023 Kubota RTV520, and the Full-Size 2023 Kubota Sidekick. On the Diesel side of things, Kubota is offering the 2023 RTV-X900, the 2023 RTV-X1120, the 2023 RTV-X1100C, and the 2023 RTV-X1140. If these machines sound familiar, it's because they are. But since 2022, has anything changed with the various Kubota RTV models? The short answer is yes, but keep reading to learn more about what to expect from the 2023 Kubota UTV lineup!
The 2023 Kubota Sidekick RTVXG850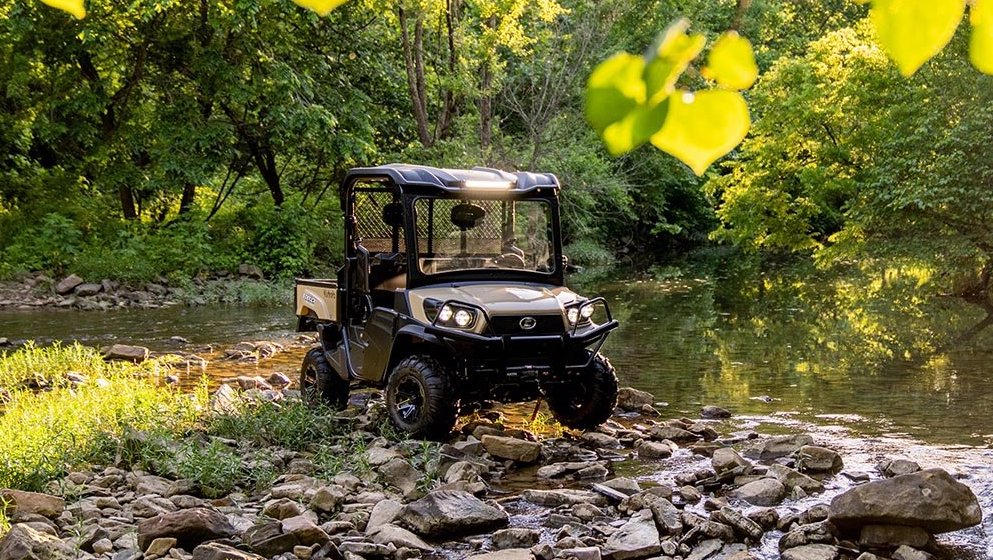 Although it may sound like a small change, if you've ever driven a Sidekick, you would have almost certainly noticed how inconvenient the positioning of the foot pedals are, which makes it fatiguing on the calves to operate a Sidekick over long periods of time, and difficult to drive the vehicle slower speeds. The new model is far less jumpy, and the foot pedal position is placed in a way that allows for better comfort and greater ease of operation.
The engine is different in the 2023 Kubota Sidekick as well. It offers 5-6 more horsepower over the previous year's models, and it's tuned in a way that makes it better at handling hill climbs and pulling heavy loads. New accessories are also going to be included with the 2023 Kubota RTVXG850, such as a windshield and roof for added passenger protection, a winch for both recovery and work-related applications, and an electric-powered dump bed to make the unloading process an absolute walk in the park!
Changes To The Look Of 2023 Kubota RTVs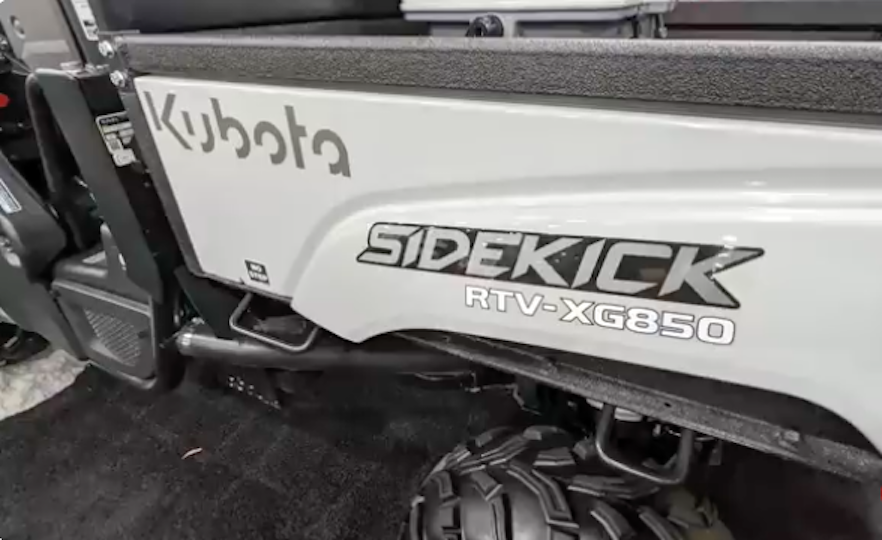 On the aesthetic side of things, there were some slight visual changes made to the 2023 Kubota RTV lineup. Namely, the introduction of a new Stone Grey color as well as enhanced decals. A similar thing was done in 2022 with the Desert Tan models, which were made as limited-edition machines and capped at one per dealer. They were so popular, however, that Kubota discontinued the green color scheme and replaced it with Desert Tan. So if you weren't able to get your hands on a Desert Tan Kubota side-by-side last year, now is your chance!
The New 2023 Kubota RTV520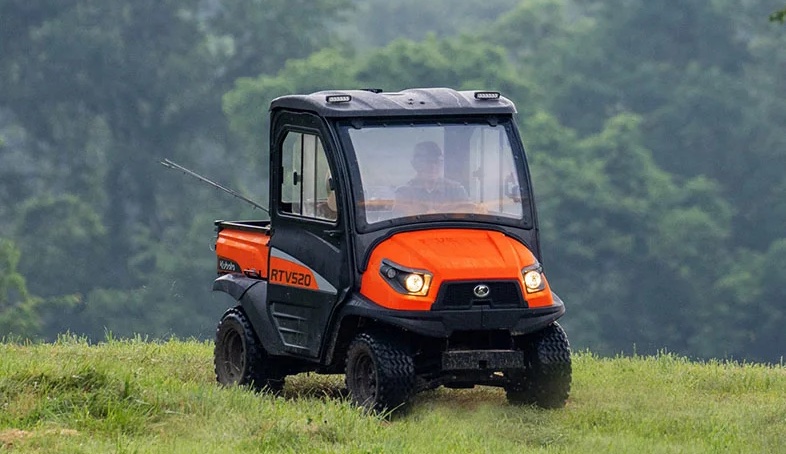 In addition to the upgraded Sidekick, there's also a new Crossroads configuration of the Kubota RTV 520 being released in 2023, which is basically a tricked-out and built-up version of the standard RTV 520. The 2023 Crossroads Kubota RTV 520 comes stock with a number of features direct from the factory, including a cab enclosure, an electric bed lift, alloy wheels, front and rear work lights, a cargo box mat, and a glove box in the dash!
Availability Of 2023 Kubota RTVs
In 2022, it was a lot easier to get a Kubota 900 than a Kubota 1120. The piping used to make the roll-over protection structures (ROPS) was in short supply, and so too were some of the engines. But because the ROPS for the 1140X and 900X are the same as the 1120D, and the engines in the 1120D are the same as the engines in the 1100C and 1140X, Kubota used the tubing they had to build 900s (since they had plenty of the 900 engines) and they used what engines they had to build X1100s and X1140s (since those are their best sellers). Time will tell if these issues have been resolved in 2023, but if they haven't, you might want to call a few different dealers to see what their lead time is on the particular machine you're after.
Every Kubota dealer is on a system where they can view all the equipment / parts inventory of every other Kubota dealer. In some instances, your dealer might be able to make a trade with another dealer – but some dealers don't do trades because they can easily sell every machine they have on their showroom floor. If you're lucky, your dealer will have something that the other dealer wants, and they'll be able to strike a deal. Alternatively, you can always pick up a used Kubota RTV from 2022, 2021, or earlier, and then tailor it to your needs with the appropriate aftermarket accessories from a place like Everything Kubota RTV!